Canada's hidden histories
The legacy of slavery is still unacknowledged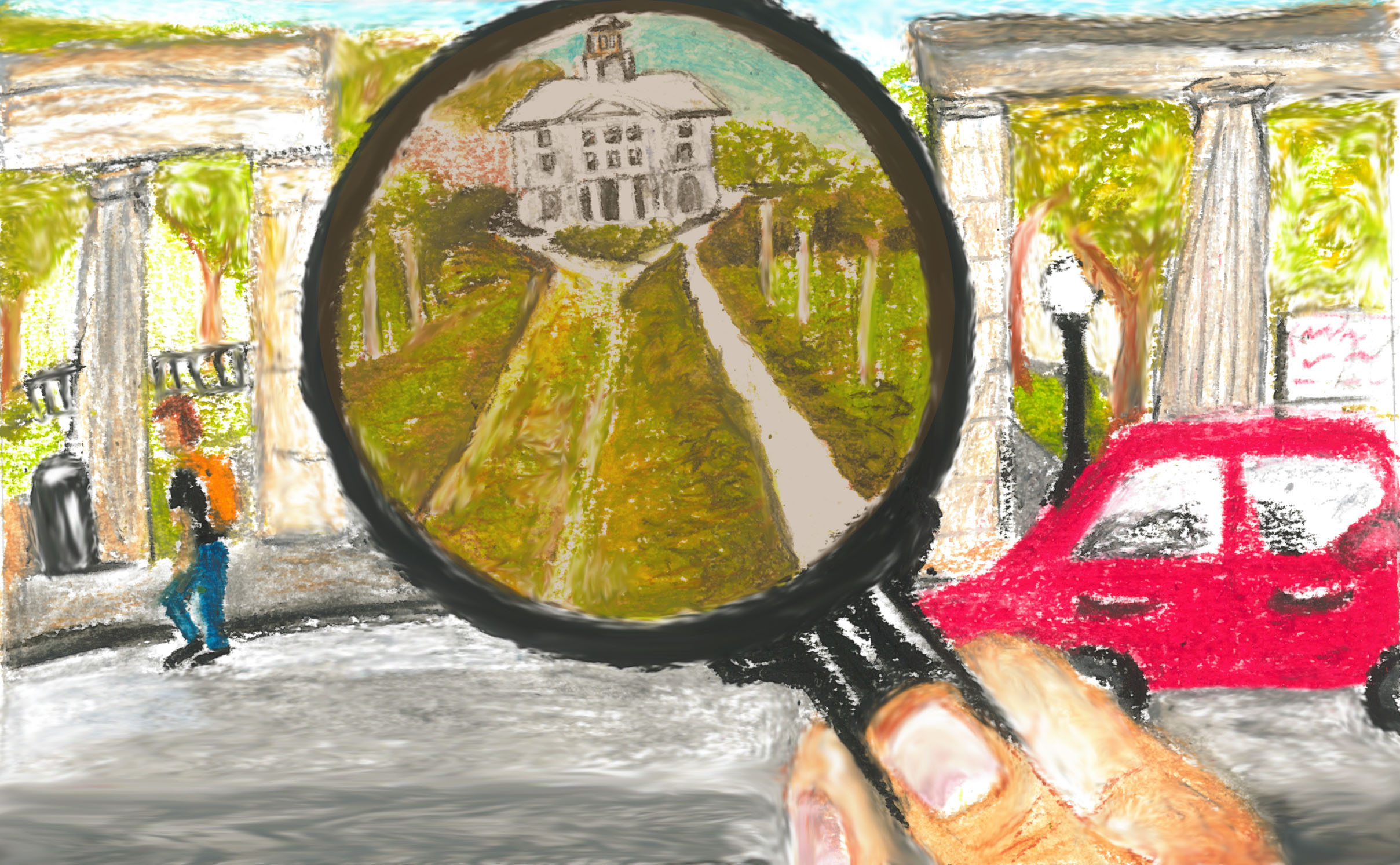 Although it may be the most notorious example, the U.S. is not the only country in the Americas whose history is marred by slavery. Canada too, despite a widespread perception to the contrary, exploited slave labour - slavery wasn't completely abolished until 1834, and the impacts are still felt today.
In Quebec, slaves were mostly either Black or Indigenous people, with Black slaves being more 'rare' and 'valuable.' Settlers who moved from the U.S. generally brought their Black slaves with them, but Indigenous slaves - or panis - were more common. Indigenous slaves were usually traded between white settlers and members of Indigenous tribes.
Unlike in the U.S., where slave labour was essential to the cotton and textile industries, slave ownership in Quebec was more of an extravagance than an economic necessity. Quebec's economy relied mainly on agriculture and fur trapping, neither of which required large-scale manual labor. Slave ownership therefore served mostly as a class marker: wealthy people owned Black slaves, while less-wealthy people owned either Indigenous slaves or none at all.
While the type of slave labour may have varied between the U.S. and Quebec, slaves were treated just as brutally in both places. They were flaunted as a display of wealth, and put on exhibit as merchandise to be traded by white slave owners.
Rachel Zellars, a PhD candidate at McGill who studies critical race theory, explained that despite popular belief, slaves who escaped from the U.S. to Canada were not truly liberated.
"What I want people to understand is that the arrival to Canada did not entail freedom for Black people," Zellars said in an email to The Daily. "This is a great myth Canada has maintained about itself, one it has used to bolster its national identity and, I would argue, its conception of nationhood as a whole."
She further clarified that when Black people came to Canada, the racism they faced there was severe, and contributed to "a continued death of Black life within this country."
In Montreal, one of the more famous slave owners was James McGill himself, the founder of our university. The University commonly refers to him simply as a successful fur trader, but in fact, James McGill, a member of Montreal's business elite, owned four or five personal slaves.
In her soon-to-be released book, Slavery, Geography and Empire in Nineteenth-Century Marine Landscapes of Montreal and Jamaica, Charmaine Nelson, a professor of art history at McGill, examines how James McGill's business relied on slave labour.
"Like many other white men of the Montreal merchant classes, McGill prospered through his exploitation of the fur trade," she writes. "But also similar to other Montreal-based merchants, he diversified, expanding into the lucrative transoceanic trade in Caribbean tropical, slave-produced, plantation goods."
Slave labour contributed to James McGill's wealth, of which he amassed enough to found McGill. In effect, the university flourished from wealth generated off the backs of stolen Black lives.
Kai Thomas, a McGill student in African Studies and Anthropology, told The Daily in January that he continues to be personally affected by that knowledge. "Walking across campus, I can't not think that my Black ancestors were the ones who were enslaved to build this place. It's important to get those sorts of knowledge out into the public. I would like to see the recognition of that, and the commitment to continuing those sorts of commitments to diversity and to equity."
A legacy of the enslavement and inferior treatment of Black and Indigenous people is the institutional racism we see today. This racism is in part fuelled by ignorance of Canada's role in slavery, as well as ignorance of its other racist practices.
In the U.S., prior to the emancipation of slaves, blackface minstrel shows surfaced as a popular form of entertainment, where white actors would paint their faces black and do impressions of Black people based on harmful and inaccurate stereotypes. As if unaware of this history, Montreal's Theatre du Rideau Vert had a white actor play the part of hockey star P.K. Subban by painting his face black in 2014. The theatre company was shocked by the backlash, and promised to no longer incorporate blackface in its future productions. It never, however, issued an apology.
The clear racism of blackface and the harmful nature of racist symbolism was also lost on the attendees of a fancy dress Halloween party in Ontario in 2010 held by the Royal Canadian Legion (RCL), a respected veteran and community services organization where the winning entry in a costume contest was someone dressed as a KKK member. If the RCL can engage in such racist behaviour, this should give us a measure of how racist Canada still is.
Zellars argues that this unawareness of Canada's tradition of racism and history of slavery is exacerbated by the shortage of Black history programs in Canadian universities.
"Charmaine Nelson, our country's only Black university art historian, has importantly pointed out the lack of institutional infrastructure - Black Canadian studies departments, advanced degrees, university investment in Black Canadian life - that allow, more easily, for students such as myself to do this kind of work," wrote Zellars.
"Given that Black studies programs have received Ivy League support at places like Cornell and Yale since the 1960s, the absence of similar programs in Canada is not only shameful, but points to a willful act of both denial and erasure of Black Canadian life on the part of Canadian universities," she added.
According to Zellars, one way to combat this issue is to emphasize education on the history of slavery in Quebec and Canada. "Canada's universities simply need to invest in Black Canadian studies programs seriously. [...] To date, there is not a single Black Canadian Studies Masters or PhD program in this country. So, this is a call for McGill to invest in Black Canadian Studies. We must encourage other universities similarly."
In Canada, Black people's "freedom is not complete," according to Zellars, and will remain so, until Canada renounces its constructed image as a historical haven for Black people, and gives its Black history the recognition it deserves.